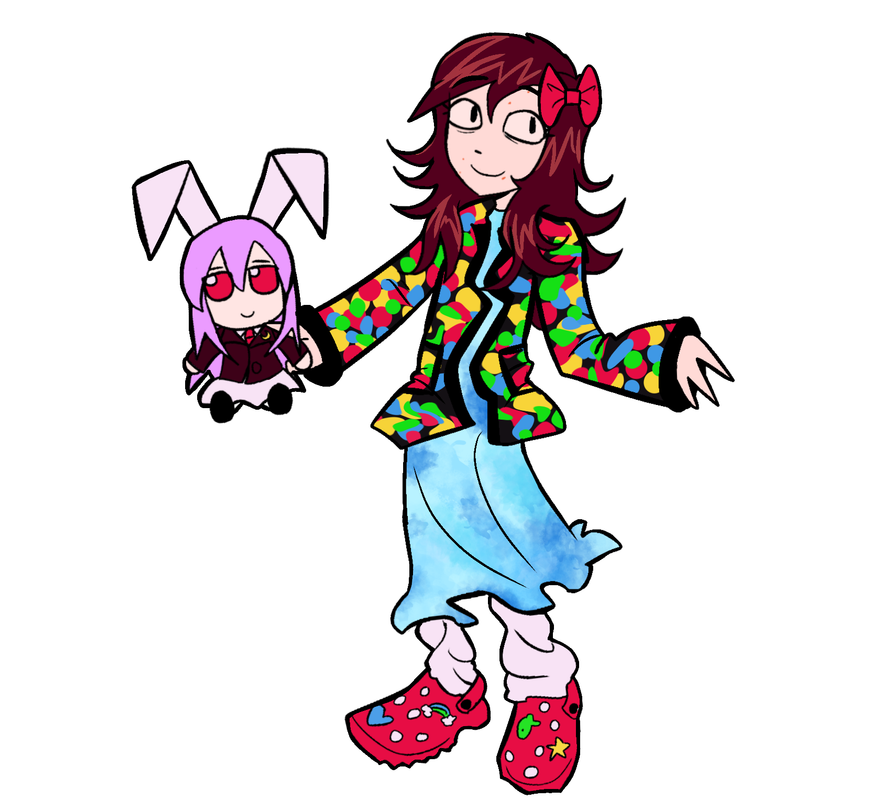 This is a drawing of me! ↑
NAME: Hal, this is the real and factual name I have in real life, given to me by my dad. You may know me by my online username Maritime Mouse, or other aliases I've used.
BIO: I am a 16-year-old artist from Rhode Island. I've drawn pictures and made up characters since I was a little kid. My dream is to make comics and drawings forever. I'm not entirely sure how to describe myself. In the real world I'm somewhat quiet and keep to myself, but sometimes I have a lot of energy. I like to learn new things, and I have a lot of ideas, so I like making my own things too.
ART MEDIUMS: *Digital illustration on CSP, MS Paint, Ibispaint, and Kidpix. *Traditional illustration with alchohol markers, ink pens, colored pencils, paint markers, or any misc supplies I have lying around. *Clay sculptures from sculpey clay, tinfoil, and acrylic paint.